REASONS TO USE VIRTUALIZATION
There are many different good reasons for companies and organizations to invest in virtualization today, by sharing the resources of a single computer across multiple environments, virtualization technology essentially allows one computer do the job of multiple computers. Virtual Apps and desktops let you host multiple operating systems and multiple applications locally and in remote locations, freeing you from physical and geographical limitations. In addition to reducing IT costs, boosting efficiencies, and simplifying your IT infrastructure.

KEEP YOUR COMPANY OPERATIONAL AND PRODUCTIVE IN TIMES OF DISRUPTION (REMOTE WORK)
Disruptions can hit at any time—and change your business in an instant. Many organizations learned this lesson the hard way in early 2020, when millions of first-time remote employees suddenly needed secure access to corporate resources so they could work from home in the midst of a global pandemic. And not just for a few weeks, but for many months on end. While there is no way to predict where, when or how your business might be impacted by similar events in the future, it is possible to prepare. That is where virtual apps and desktops come in.

RESOURCE CENTRALIZATION
Enterprise Windows apps and associated data are managed and protected in the data center and accessed securely from anywhere, rather than residing on the endpoint devices of every person in the extended enterprise. This model greatly reduces business risk. IT gains full visibility and control over centrally managed Windows apps and desktops and can easily define and enforce policies regarding which resources specific users or groups can access, and whether they can install and configure apps themselves. Windows app and desktop access can be turned on and off instantly, as needed to accommodate new, transferring or departing staff and business continuity scenarios where designated people need to assume increased responsibility.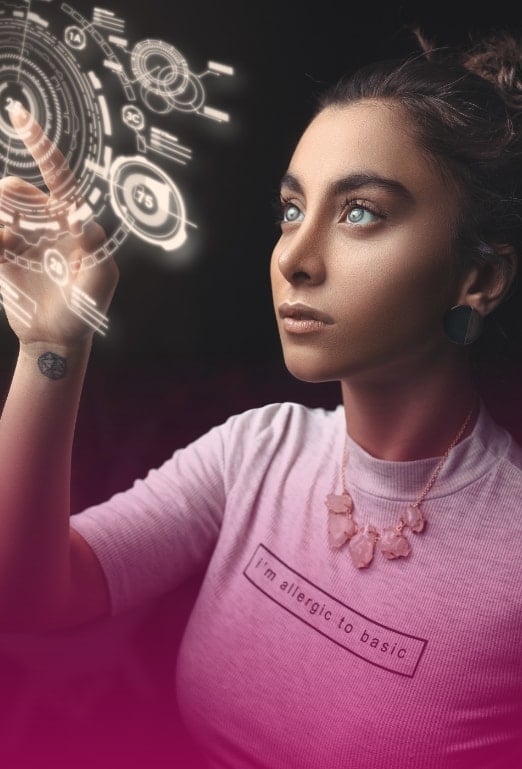 PHYSICAL INFRASTRUCTURE COST REDUCTION
From an IT perspective, virtual desktops help reduce the time it takes to provision new desktops, and they also help to decrease desktop management and support costs. Experts estimate that maintaining and managing PC hardware and software accounts for 50-70% percent of the total cost of ownership (TCO) of a typical PC. Companies often turn to virtual desktops to cut these IT labor costs.

SIMPLIFY THE APPLICATIONS MANAGEMENT
Application virtualization makes it much easier for IT departments to manage and maintain applications across an organization. Rather than manually installing applications to every users' machine, app virtualization lets IT admins install an app once on a central server and then deploy the app as needed on user devices. Besides saving installation time, this also makes it simpler to update or patch applications because IT only has to do so on a single server.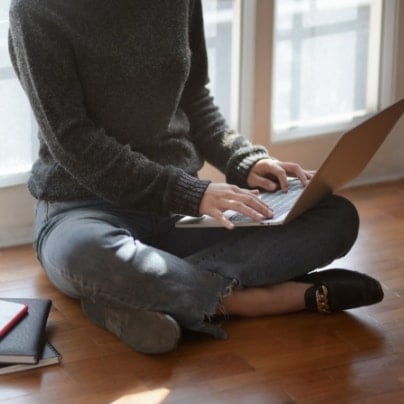 REAL-TIME EXPERIENCE DATA
Capture data on hundreds of activities and properties from employee devices, to gain a comprehensive view of the digital experience. Get clear and unified visibility into experience across devices, applications, and networks. You can even resolve issues before they impact employees, through advanced analytics that help identify emerging problems.

EASY EXPLORATION & DRILL-DOWN
Understand and explore digital experience in any part of the organization. When an issue occurs, you can quickly drill down to the event level to see the exact device parameters, software versions, network resources, and other elements. Nexthink's unique dashboard-to-event visibility makes troubleshooting dramatically easier – helping you find and fix issues faster and reduce operational costs. IT becomes more responsive and employee satisfaction goes up.

ADVANCED VISUALIZATIONS
A single view of cross-domain data is needed to solve tough IT problems, but data by itself is not enough. Only Nexthink provides the advanced visualizations that make it easy to explore massive experience data and identify hidden causes. The product's Network View allows you to navigate multi-dimensional data and pivot across elements, so root causes quickly become clear.

MOVE FAST. BE PROACTIVE
Experience Optimization streamlines every stage of the process, enabling you to move quickly, to act efficiently and effectively, and to be proactive
PRE-BUILT DASHBOARDS AND CONTENT
Nexthink offers an extensive library of pre-built, configurable content to manage experience for specific IT resources and initiatives. Our 100+ library packs make it easy to collect, process, and visualize data for numerous use cases – including Windows 10, Office 365, Microsoft Teams, G Suite, service desk (L1 and L2 support), device compliance, geolocation, desktop virtualization, and dozens more. Our out-of-the-box content for the remote worker experience provides extensive capabilities for identifying and solving dozens of challenges associated with working from home

EXPERIENCE OPTIMIZATION
A prioritized, guided process for proactively managing digital employee experience. Focus on the right issues, prioritize the right actions to take, and remediate problems quickly and effectively.

PROACTIVE IT IS CHALLENGING.
Tactical firefighting, complex infrastructure, and changing priorities make it difficult for any IT team to know where to focus and how to become more proactive in delivering a super digital experience for employees.
PROVIDE THE RIGHT WORKPLACE TECHNOLOGIES TO EVERY EMPLOYEE
One size does not fit all, so give your employees the technologies they need – while ensuring the success of your IT initiatives. See how to improve employee satisfaction with applications and devices. Increase the adoption and success of technology rollouts, from planning to pilot to deployment. You can even reduce software and hardware costs by identifying unused licenses and hardware that doesn't need to be replaced. Nexthink helps you save money while delivering the best experience to every employee.

WHY NEXTHINK?
Only Nexthink provides the real-time analytics, employee sentiment, and automated remediation IT needs to continuously improve the digital employee experience.

SHOULD I MONITOR ?
Gain real-time visibility into all aspects of digital employee experience.

VISUALIZE THE EXPERIENCE
What if you could see what your employees are experiencing – before it's too late? Every application crash, network slowdown, device issue, and software install. Correlated with employee sentiment, for the only complete view of experience. Get the real-time insight you need to resolve IT issues before they become employee disruptions. Watch your rollouts succeed and employee satisfaction keep rising.